---
Occupational Health and Safety Policy
Standard Operating Procedures (SOP)
Workplace Safety Inspection/ Legislative Compliance Assessment / Occupational Accident / Disease Investigation
Health and Safety Management System Development
Health & Safety Program Performance Analysis / Accident Trends Analysis
Corporate Health and Safety Program Development
Health and Safety Education and Training
---
Home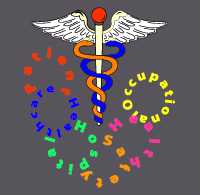 Occupational Health and Safety Services
(in accordance with local Federal, Provincial, STate legislative requirements and guidelines as appropriate)
---
Health Care Environmental and Occupational Health and Safety Policy Development
corporate health and safety policy *
Joint Commission Environment of Care Standards / Master Plan
infection control
fire safety
NFPA Life Safety Code
health and safety management system
health and safety management system internal audit
health and safety training
management workplace safety inspections
contractor health and safety
Canada WHMIS / U.S. OSHA Hazard Communication Standard
early safe return to work (ESRTW)
others upon request
*policy considers – legislative requirements, due diligence, internal responsibility system, specific responsibilities and accountabilities, and industry best practices, Joint Commission Environment of Care Standards (U.S.), Accreditation Canada recommendations).
---
Standard Safe Operating Procedures (SOP) DEVELOPMENT
hazard identification and risk assessment
job safety analysis
laboratory safety / chemical safety - handling / storage / PPE
acrylamide use in healthcare
hydrofluoric acid hazard control
antineoplastic agents / hazardous drugs exposure prevention
formaldehyde and other specific chemical hazard exposure prevention
anesthetic gases in healthcare
slip trip falls prevention
musculoskeletal injury prevention
safe lifting practices
ergonomics - office / computer user / laboratory
medical sharps injury prevention and sharps disposal practices
confined space entry (permit required)
compressed gas safety
handling cryogenic materials
workshop safety and machine guarding
autoclave use hazard control measures
indoor air quality reporting and investigation
others upon request
---
Corporate Reports DEVELOPMENT, REVISION OR EDITING
health and safety corporate annual report for senior management
HSMS management review results report for senior management
internal audit findings and improvement recommendations for senior management
occupational accident with root cause and recommended remediation strategies
health and safety program performance gap analysis with improvement recommendations
occupational accident / disease trends analysis with improvement recommendations
workplace accident / injury / cost reduction recommended action plan
continuous quality improvement proposal reports
others upon request
Back to top of page
---
- Workplace Environmental and OccupationAl Safety InspectionS /
- Organizational Legislative Compliance Assessment /
- Occupational Accident / Disease Investigation /
- Contractor Compliance Oversight
construction renovation contractor oversight to assure legislative compliance
team leader for comprehensive workplace occupational and environment safety inspections
perform workplace hazard identification and risk assessment
perform occupational accident / occupational disease investigation (direct and root cause)
provide occupational health and safety consultation and legislative requirements advice to all levels of management, staff, faculty, and students.
perform health and safety legislative compliance and due diligence review
comprehensive Root Cause Analysis of Management System Faliure/s with corrective recommendations to meet legislative due diligence
FMEA
perform health and safety program quality and effectiveness evaluation e.g. infection prevention and control, risk assessment, falls prevention, chemical hazard exposure control
perform evaluation of standard safe work procedures and practices (staff and management)
perform detailed occupational health and safety training needs assessment and identify gaps of vital importance to meet legislative requirements and to imrpove incident injury rates and associated costs.
manage safety eduation activites / coordinate external safety training service providers
---
Back to top of page
---
Health and Safety Management System development / coordination
in accordance with CSA Z1000-06; OHSAS 18001:2007 - ISO 45001(2016)
develop HSMS Policy and Plan
coordinate all aspects of HSMS development
coordinate all aspects of HSMS including internal audit
perform document review and develop storage database in conformance with specific HSMS elements
prepare and coordinate HSMS Audit Action Plan / Protocol, procedures, tools, responsibilities, timeline requirements, management / staff / and employee interviews, electronic staff surveys
prepare HSMS Audit Final Report with Improvement Action Plan for identified non-conformities
prepare HSMS Management Annual Review Report for senior management
Back to top of page
---
Health & Safety Program Performance Analysis / Incident Trends Analysis
(Safety Gap Analysis)
Perform comprehensive analysis of occupational accident / disease trends for determining safety program performance and effectiveness and subsequently provide detailed written report on legislative non-compliance findings and recommended cost effective improvement strategies.
Back to top of page
---
Corporate Health and Safety Program and StanDard Practice Development
Musculoskeletal Injury Prevention
Comprehensive Office / Computer user Ergonomics Assessment and User Training
Slips Trips Falls Prevention
Medical Sharps Injury Prevention
Bloodborne Pathogens
Workplace Violence Prevention
Laboratory Safety / Chemical Safety / Chemical Storage
Asbestos Control, Management and Oversight of Abatement Contractors
Mould, Management and Oversight of Abatement Contractors
WHMIS (GHS) / OSHA Hazard Communications Standard
Fume Hood Safety Program
Safe Early Return to Work / Collaboration with management and unions for success outcome
Hazard Identification and Risk Assessment with Cost Effective Remediation Strategies
- in accordance with (CSA Z1002-12 - Occupational health and safety - Hazard identification and elimination and risk assessment and control)
Permit and non-permit required confined space entry assessment and procedure development standards operating practice
Lock out tag out (LOTO) policy and SOP
others upon request
Back to top of page
---
Health and Safety Tools Development
hazard identification and risk assessment tool
office ergonomic risk assessment control training guides and other resources
corporate health and safety manual with program guidelines
internal HSMS audit tracking tool
indoor air quality problem report form
hazardous substance exposure assessment form
hazard risk matrix tables
workplace safety inspection guide and sector specific checklists
health and safety information sheets
health and safety posters
health and safety training PowerPoint presentations
occupational accident investigation with root cause analysis guide
Back to top of page
---
Industrial Hygiene
NOTE: One of the most important objectives of industrial hygiene is to accurately assess employees' occupational exposure to suspected contaminants and where necessary carry out exposure measurements using appropriate instrumentation.
Employers are advised to seriously consider the ethical and legal implications of permitting unqualified persons to perform industrial hygiene monitoring in their workplace. The quality of an industrial hygiene exposure assessment is vital to determine whether an employee is exposed to a particular hazardous substance and determining type of risk controls when required. Only professionally certified and experienced industrial hygienists should be performing this type of investigation (e.g. CIH / ROH).

occupational hygiene survey - perform risk assessment and determine whether exposure monitoring is required; select method of evaluation in accordance with NIOSH Guidelines for Air Sampling and Analytical Method; select qualifed, credible industrial hygiene service provider; arrange for and oversee all aspects of industrial hygiene monitoring process; submit comprehensive written report with findings and remediation / control recommendations.
computer workstation ergonomic assessment - evaluation, consultation, user interactive training, and report preparation.
indoor air quality - survey / investigation / HVAC evaluation / air monitoring - (CO2, CO, temperature, humidity, VOC, etc); submit comprehensive written report with findings and remediation / control recommendations.
indoor mould - survey / investigation; submit comprehensive written report with findings and remediation / control recommendations.
asbestos - survey / investigation; submit comprehensive written report with findings and remediation / control recommendations.
Back to top of page
---
Health and Safety Knowledge Management / Education
staff health and safety knowledge / training gap assessment
safety training regulatory compliance assessment
develop occupational health and safety education / training management program
select credible high quality safety training service provider and coordinate training activities

Health and Safety Management Training

Offered by Institute for Quality, Safety and Environmental Management Ltd.
Instructor: Dr. Peter Strahlendorf, B.Sc.(Hon. Biol.), B.E.S., LL.B., LL.M., S.J.D., CRSP

Due Diligence
The Internal Responsibility System
OHS & E Management Systems OHS & E Strategies for Senior Management
OHS Legislation
The Role of Health & Safety Committees
Environmental Legislation
Quality Principles in OHS & E Management
Professional Development Courses (CRSP Prep Course)

Back to top of page

---

Access the Legal Disclaimer

---

Healthcare Safety Info-eLink™ is a trademark (2007) of Pinnacle Enterprises Canada